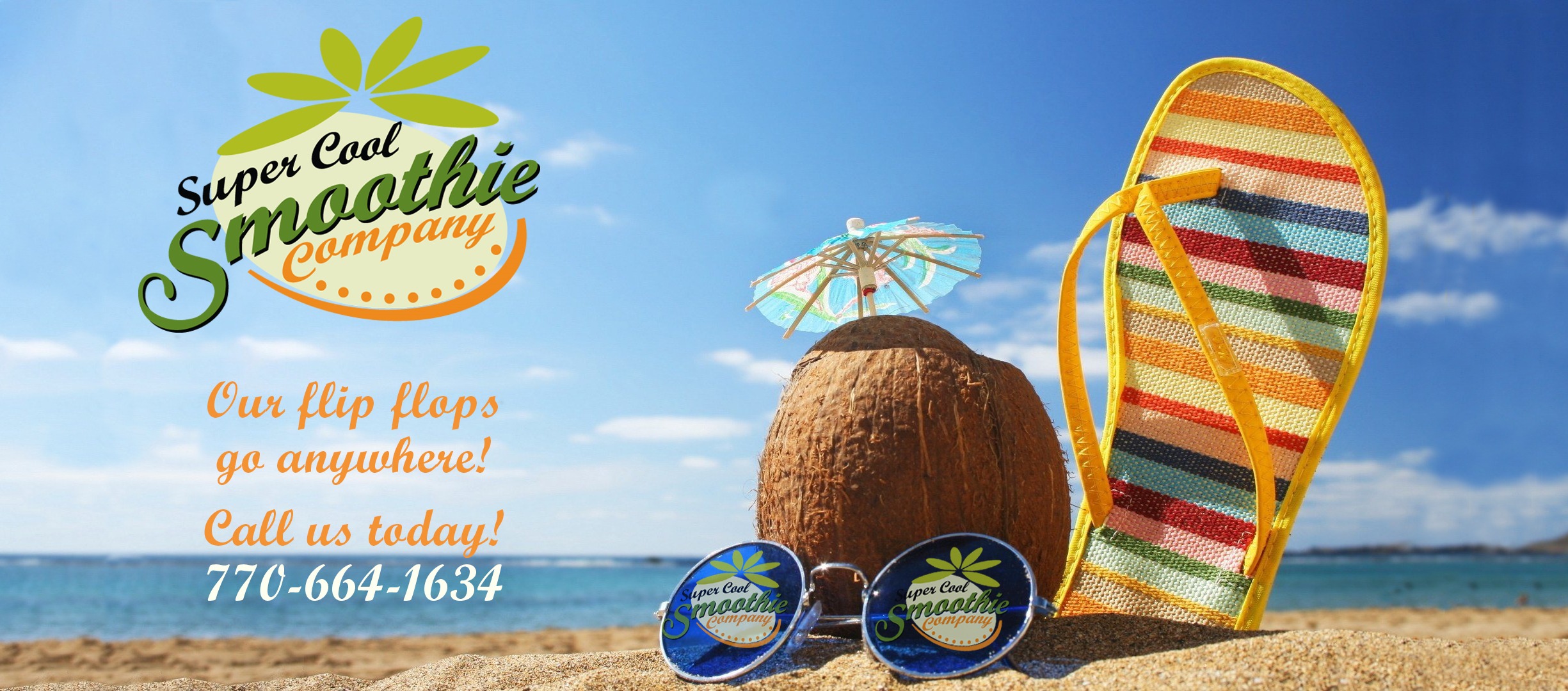 Why go to the islands when the islands can come to you?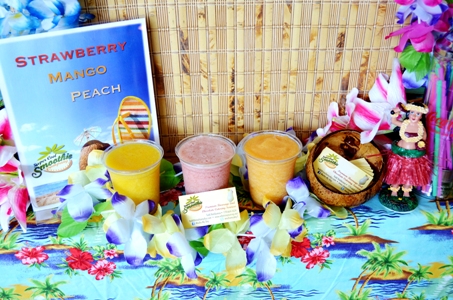 We cordially invite you to sit back and discover the unique glow of our gracious tropical hospitality.
Imagine having a professional "smoothieologist" at your party creating real fruit smoothies, delicious mocktails or cocktails especially for you and your guests. Easy, breezy fun is just an email or phone call away!
We're there for you so you can relax and enjoy your next celebration.
Rich mango, perfect peach and sumptuous strawberry; these are but a few of the many delicious fruit flavors you and your guests can enjoy. And, drinks are unlimited! One look at our tiki bar, complete with fun island decorations, and you'll swear you're on the islands, mon!
Our flip flops go anywhere!
We've made it easy for you to have us over for some super cool fun with our party packages. Everything is included. Give us a call or send us an email, and watch us make it happen! We guarantee our Super Cool Smoothie Bar will make your next party unforgettable!!
Pair our Super Cool Smoothie Bar up with a Mobile Mocha Bar from Mocha My Day or add a chocolate fountain presentation from Lil' Dipper Chocolate Fountains, and your party is sure to be a hit!
Call us at 770-664-1634 or scroll down to submit a request for a quote.

Please complete and submit this form and we will be back in touch with you shortly. Thank you!